Over the past couple of years, Instagram has become saturated with sponsored posts and advertisements for products that we've all been dubious as to whether or not they work. The rise of the influencer has been incredible, and their status amongst online communities has become a powerful tool for advertisers. However, the quality of the products that have been plastered on our feeds remains to be questioned.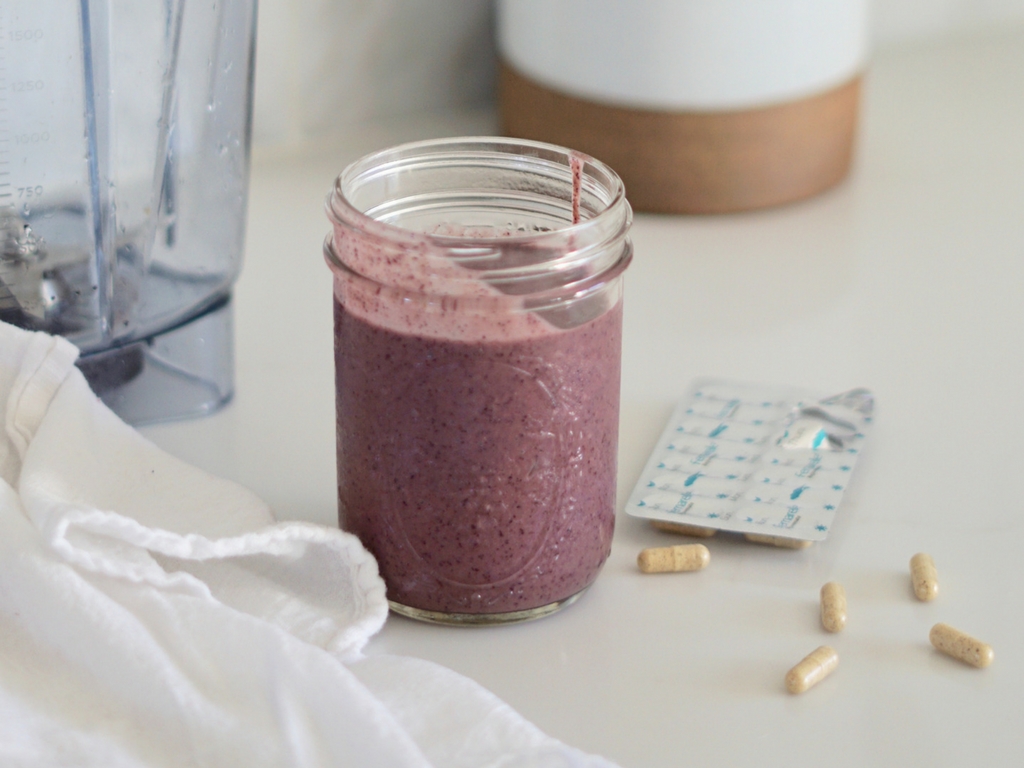 Due to the nature of the posts and those who are marketing the products, we are often led to believe that the products on display work – this is especially true with things that are set to enrich your health, such as hair supplements. As those who are advertising the products often have long, healthy hair, it seems believable that splashing out on these supplements will provide you with long, luscious locks, but how true is that in reality?
The ingredients of most hair supplements boast ingredients such as collagen, biotin and folic acids, as well as a combination of essential vitamins such as A, B and C. Devin Toth from Salon SCK,  states that "taking them as supplements consistently ensures that those nutrients and vitamins travel through our bloodstream to essential organs, then to our hair follicles and cortex". Although this is important when it comes to hair growth, it is also essential that these are being taken on a regular basis for your general health.
Aside from the combination of vitamins and nutrients that they include, hair supplements, much like the ones that the Kardashian's advertise on Instagram, include biotin, which aids hair growth. Simply put, biotin is a vitamin that helps convert food into energy and is commonly found in mushrooms, egg yolk and nuts, such as pecans and almonds. Most people do get their recommended daily allowance through eating a balanced diet, but additional biotin supplements are said to help promote healthy hair.
With this in mind, the scientific proof that incorporating extra biotin to your diet will help your hair grow thicker and faster is limited. Instead of taking a supplement to help boost your hair, creating a head full of voluminous, healthy strands, it has been suggested that this only works if you're not already getting your daily allowance. Therefore, if you're eating foods that are good for you, it's more than likely that your hair is reaping all the benefits of biotin that it can.
Although taking vitamins can be beneficial for those who feel that they are deficient in one area, having too many can cause a toxic effect. Johanna Dwyer, RD, a Senior Research Scientist with the National Institutes of Health's Office of Dietary Supplements states that "most people don't realise there's no real advantage to taking more than the recommended amounts of vitamins and minerals, and they don't recognise there may be disadvantages."
Too many vitamins may result in difficulty sleeping or concentrating, numbness and irritability. These are all small symptoms that may go unnoticed initially, however, can vary due to which nutrient it is that you're imbalanced in.
Here at Fortynine and Fifth, we believe that long and healthy hair starts with your hair care routine. Regularly using heat appliances and failing to have regular trims can result in breakage, preventing you from having the style that you desire. Additionally, over-colouring and washing your hair too often can have a negative impact, so cutting back wherever possible can be hugely beneficial.
If you want a hair transformation or more information about how you can grow your hair, why not pop into our hairdressers in Barnstaple? Our team of expert stylists are all equipped with the knowledge that you need to achieve your dream look, so come in and see what they can do for you today!