Changing your hair colour is one of the easiest ways to update your look; with the change in seasons comes a host of new styles and shades for you to try out in order to keep up-to-date with the latest trends. However, this can sometimes seem daunting, especially if you're committing to a whole new look which is world's away from your go-to colour.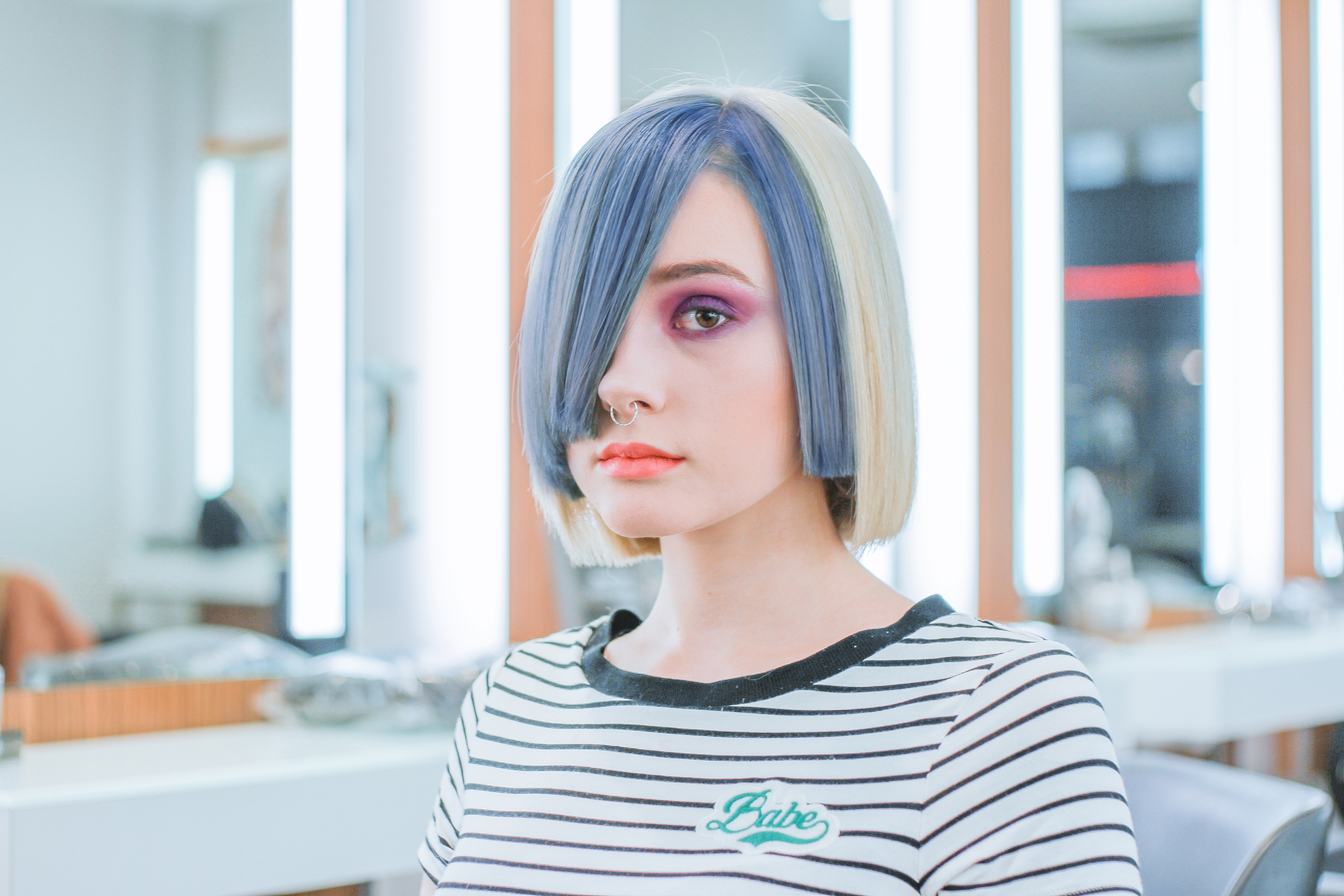 There are a number of ways in which you can see whether or not a colour will suit you, but these are often forgotten. Colouring your hair is something that should not be done too regularly, however, as too much bleach and dye can leave your hair looking a little lacklustre and looking for love. So, before you take the plunge, ensure that it's a shade that you'll love and will make you feel as confident as you should! Take a look at our helpful guide below to discover what steps you should take before updating your 'do!
Your skin tone
One of the first things that you'll need to decipher is what skin tone you have. To begin this process, remove any makeup that you have on in order to get the most accurate reading of what your skin tone is. Then, standing in the light, take a look at the veins that are in your arms. If these appear to be slightly purple, it is likely that you'll have cool toned skin. However, if they look as though they have more of a green tinge, your skin tone is likely to be more warm-toned.
Another way of attempting to find out what skin tone you have, go to your wardrobe. There is a range of different coloured clothes that you can hold up to your face in order to find this out. If your skin looks better next to a blue item of clothing, it would appear that you'll have a cool toned complexion.
The benefit of looking at your complexion is that it will help boost your natural features. Selecting the wrong shade has the possibility of washing you out, as well as allowing your skin to appear to have a tint to it. Additionally, looking at your undertones will help to make your skin appear better and brighter, which is always a plus!
Your eyes
Did you know that the colour of your eyes can appear brighter with a contrasting hair colour? Some hair stylists recommend picking a colour that makes your eyes pop. You might have noticed this before, especially on those who have brighter hair colours, such as firey reds.
Your style
Another important element to take into consideration is your personal style. Depending on your haircut, different shades can work better, as well as a selection of different tones which can be incorporated into the finished look. If you're someone who has a quirky fashion taste and loves pushing the boundaries with patterns and colours, you may want your hair to reflect this also! Something else which is important to consider is your career; some jobs don't allow much room for experimentation with colour, so opt for a more subtle way of adding colour, maybe with lilac undertones or pink-hued highlights.
Lastly, it is important to check the longevity of your selected colour. While you may be tempted to dive in with a brilliant blue or a beachy ombre, you'll need to consider the upkeep of your hairstyle. Opting for an all-over bold shade will need regular maintenance in order to ensure that you avoid nasty regrowth, whereas a neutral balayage gives you a little more time between hair sessions. Here at our hairdressers, Barnstaple, we're always on hand to give your hair a new lease of life, so get in touch with any ideas and we'll help your transformation go underway!